Dr. Marie Cantu
Dr.  Marie Gregory Cantu has been practicing chiropractic for over 30 years and living it for many more.  She was the first to follow in her father's footsteps and is part of three generations of Gregory family chiropractors.  Dr. Cantu uses natural methods including spinal manipulation, applied kinesiology and nutritional and lifestyle advice to relieve pain and promote health.
Dr. Cantu graduated from the Texas Chiropractic College in 1984 and started practicing with her father, Dr. Robert AD Gregory in Nanuet.  She has practiced in Monroe since 1987.  Through continuing education seminars and conferring with other doctors, Dr. Cantu continues to learn new ways to assist her patients in their quest for good health.  She enjoys many outdoor activities and encourages her patients to join her in getting moving year round.
Dr. Cantu raised six healthy children using chiropractic, nutrition, and a single penicillin pill.  Chiropractic is safe and effective for children and we enjoy working with families to ensure children have a good start to a healthy life.  We have a special room painted with dinosaurs at the request of one of our now grown pediatric patients to entertain children while they are being adjusted.  Dr. Cantu has had the privilege of caring for many children as infants and appreciates the trust involved in allowing her to take care of a parent's most precious gift.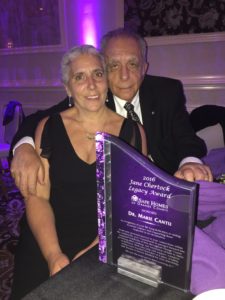 Chiropractic is more than just pain relief.
Let's discuss how chiropractic can help you live a healthier life.